Playa del Carmen is the largest city in the Riviera Maya and one of the most famous beach destinations in the world.
During the 80's, Playa del Carmen was nothing more than a small fishing village with a port of passage to Cozumel. Since then the growth of this town and as a tourist destination has been dizzying.
There is so much to see and do in Playa (as the locals call it) that we decided to put together this little guide to Playa del Carmen and give you an overview of what's on offer.
Well, let's get started.
What to visit in Playa del Carmen
To help you with your itinerary, here are 10 great places to visit in and from Playa.

Playa del Carmen beaches.
The beaches of Playa del Carmen have been catalogued by specialized media several times as one of the most beautiful in the world, its white sand and warm turquoise blue sea make them a must to visit. Some of its beaches are: Playa Paamul, Playa Paraiso, Playa Tukan and Playa Mamitas. If these are not enough for you, check out our list of the top 10 beaches in the Riviera Maya.
Cozumel.
With a direct connection from Playa del Carmen, and just 45 minutes by Ferry is Cozumel, a paradisiacal island with a lot of natural parks, wonderful beaches, archeological sites and the second largest reef in the world.
Your visit to Playa is not complete without visiting Cozumel.
More info at: cozumel.travel
Quinta avenida (Fifth Avenue).
Quinta Avenida, Playa del Carmen's fifth avenue, is the main street of Playa del Carmen, is a stupendous place for shopping, eat, rest and cool down. Located along at the beach side and with a big amount of options, this warm street is something you can't miss.
Xcaret.
Xcaret is an outstanding ecological theme park, it perfectly combines culture with adventure, tradition with technology and interaction with awareness.
An underground river, a Mayan town, an aquarium, beach, theater, lagoons, giant turtles and a lot more attractions and activities make Xcaret one of the most popular sights in the Riviera Maya.
Check out the top 10 things to do in Xcaret.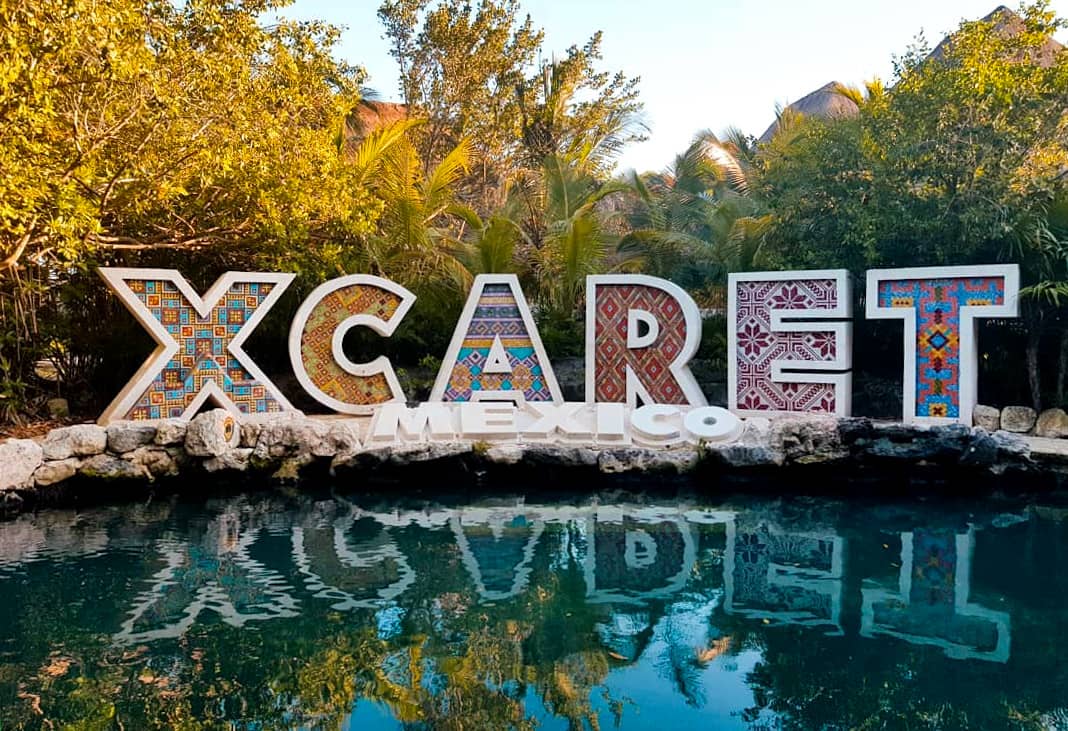 Cancun.
Cancun, Playa del Carmen's big brother, don't need much introduction, located only 45 minutes by car (How to get to Cancun from Playa del Carmen), it is a very good option for its nightlife, shopping malls, and gastronomic offer.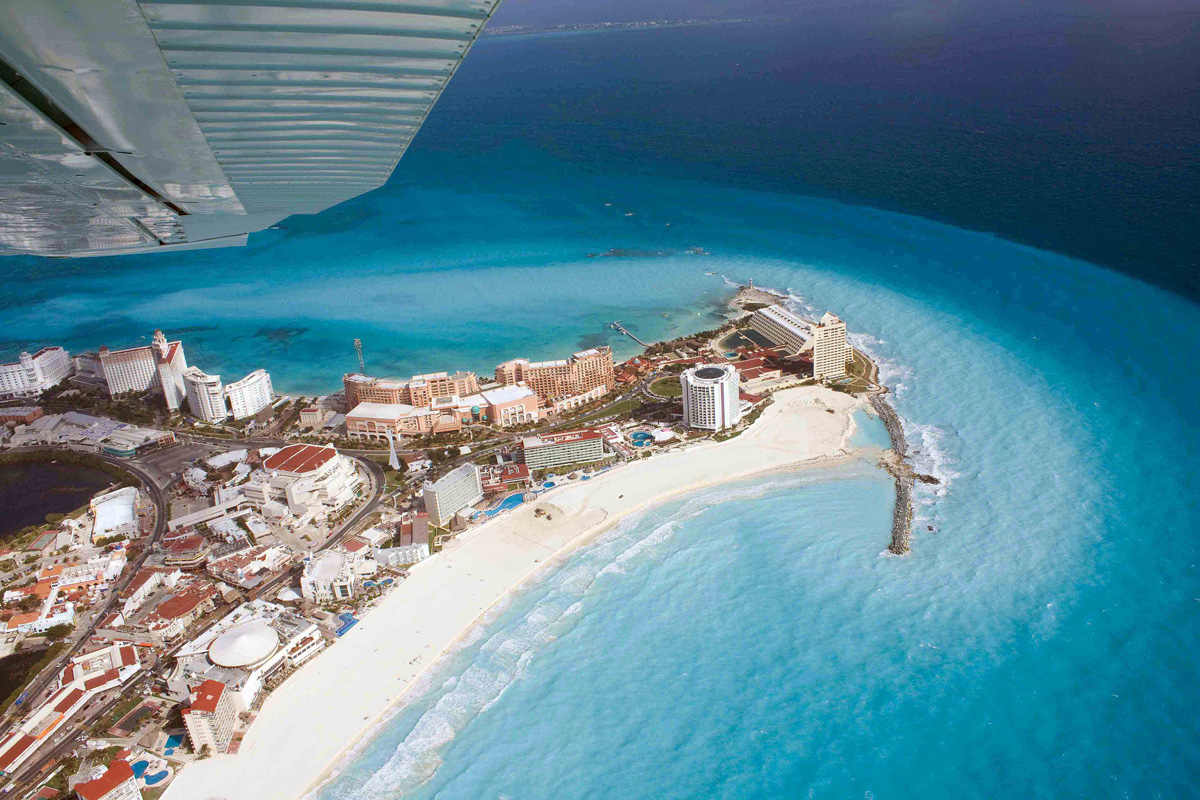 More info at:
cancun.travel
Tulum.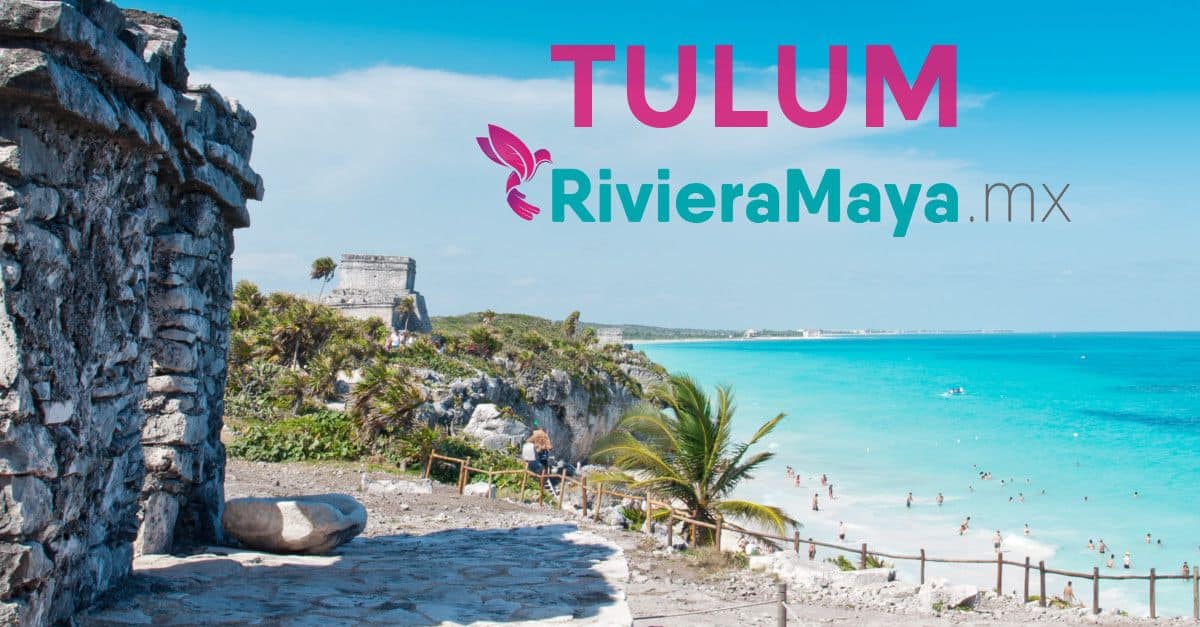 Tulum is the only Mayan city located on the shores of the beautiful Caribbean Sea and only 68 km (42 miles) south Playa del Carmen. Its majestic location and its architecture are vestiges of the history and achievement of the Mayan civilization.
If you also enjoy discovering Mayan ruins, check out 10 archeological sites you can visit in the Riviera Maya.
More info at: tulum.gob.mx
Coba is located 42 km (26 miles) from Tulum, this old Mayan city was the home of 50 000 population and can have an idea of its size walking by its hundreds of roads and climbing some of its monumental pyramids.
Chichen Itza.
Named one of the seven new wonders of the world, Chichen Itza is an impotent archeological site. Among the many sights inside the site, you will find the Kukulkán castle, the sacred cenote, the plaza of a thousand columns, El Caracol (The Snail) astronomical observatory y great ball court.
Cenotes are natural pits or sinkholes resulting from the collapse of limestone bedrock that exposes groundwater underneath and only found in the Yucatan peninsula. There are more than 2400 cenotes and a lot of them can be visited from Playa del Carmen. One of them is even an ecological theme park: Kantun-Chi. You can also check out the list of the most impressive cenotes in the Riviera Maya, all of them around Playa del Carmen.
Akumal.
Historically, Akumal was the first tourist destination in the Riviera Maya, currently is an excellent place to relax and take a rest, but that peace is not interrupted by some other options like sport fishing, snorkeling, scuba diving or swimming with the turtles.