To help you save on the purchase of your tickets, lodging or tours of the Xcaret group, here are the current coupons:
Coupons available enero 2023
Coupons tested and working.
| Coupon | Description | Apply |
| --- | --- | --- |
| PROMOMEX | ¡Aprovecha 10% en parques Grupo Xcaret! | Apply coupon |
| HSBCXC | Disfruta una Admisión Básica a Xcaret gratis con tus tarjetas HSBC. | Apply coupon |
| XCPREMEX | Hasta -19% por compra anticipada Mexicanos | Apply coupon |
| XCPREINT | Up to -10% off booking in advance | Apply coupon |
| FERRYWEB | Ferry a Isla Mujeres 10% de descuento | Apply coupon |
| XH23AF | $5USD de descuento en Xel Há, adicional al descuento de precompra. | Apply coupon |
| SPRING23 | 25% de descuento en paquete dos tours sin pre compra | Apply coupon |
| XO23AF | 5 USD de descuento para afiliados en Xoximilco | Apply coupon |
| XP23AF | 5 USD de descuento para afiliados en Xplor | Apply coupon |
| XI23AF | 10 USD de descuento para afiliados en Xichen | Apply coupon |
Available offers enero 2023
Xcaret coupons are an excellent way to save money at the Experiencias Xcaret parks, which are considered one of the main attractions of the Riviera Maya. They have options for all tastes and for the whole family; and although tickets are not cheap, they are an experience that is well worth the cost of the ticket.
Other discounts and promotions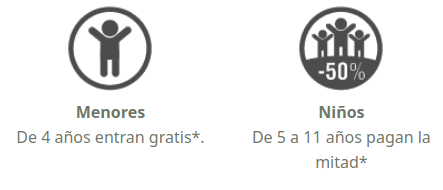 Xcaret offers discounts under certain conditions:
Discount to Mexicans using the respective coupon code.
20% discount on the purchase of tickets for two parks or tours.
25% discount on the purchase of tickets for three or more parks or tours.
15% discount on the purchase of your admission or tour to Xcaret with at least 21 days in advance.
Free admission for children ages 0-4 years old.
50% off for children ages 5 to 11.
Discount to locals with official identification from the state of Quintana Roo.
50% discount to seniors with Inapam or Insen credential.
In addition the park usually participates in seasonal promotions such as double 11 or singles day, black friday, el buen fin, etc, you can always check these seasonal discounts on this page.
Tips for saving money at Xcaret
The most obvious, use the coupons and promotions on this page. Check it frequently because it is updated every time new promotions appear.
Buy only from the official site. All links here will take you to the official site.
If you want to visit more than one park in the Xperiencias Xcaret group, you may want to buy a combo.
Make your purchase in advance. This way you can wait for the best promotion or the biggest discount.
Check out our complete guide of what to do in Xcaret.
In what currency can I pay?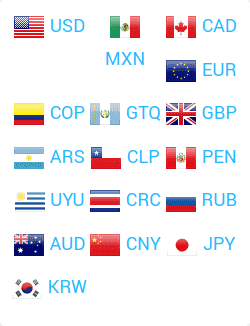 Currencies accepted are: Mexican pesos, US dollars, Canadian dollars, Euros, Colombian pesos, Guatemalan quetzals, British pounds, Argentine pesos, Chilean pesos, Peruvian pesos, Uruguayan pesos, Australian dollars, Chinese yuan, Japanese yen, among others.
Do senior citizens get a discount?
A 50% discount is offered to senior citizens of Mexican nationality upon presentation of their INSEN or INAPAM card.