What is BPM?
BPM stands for Bartenders, Promoters, Musicians and is an electronic music festival that took place in different bars and nightclubs in Playa del Carmen from 2008 to 2017.
Currently the festival is held in Portugal.
The parties are held both day and night and have outstanding national and international DJs.
Where does it take place?
Some of the venues of the festival in Playa del Carmen were:
Cool Beach (28th street & the beach), Mamita's (28th street & the beach), La Santanera(12th street between 5th Av & 10th Av.), Blue Parrot (12th street & 1a. Av. Nte.), Canibal Royal (48th street & the beach), Pink Elephant (10ª av between 10 & 8 street) y Alux Cave (Juarez ave. between 65th & 70a).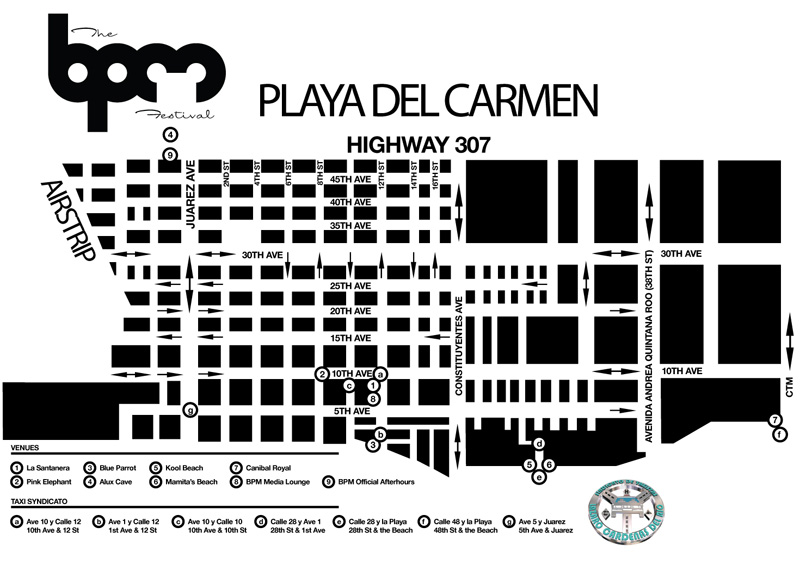 Upcoming editions of the BPM
It cannot be ruled out that future editions may be held in the Riviera Maya.
For the time being, the festival continues to be held in Portugal, Malta, Tel Avid, Costa Rica and Ibiza.
Website: thebpmfestival.com